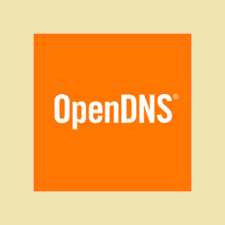 These are some of the highlights featured in our webinar regarding OpenDNS.
OpenDNS (Domain Name System) is a Cisco company providing resolution services—with features such as phishing protection, optional content filtering, and DNS lookup in its DNS servers—and a cloud computing security product suite, Umbrella, designed to protect enterprise customers from malware, botnets, phishing, and targeted online attacks. The OpenDNS Global Network processes an estimated 80 billion DNS queries daily through its 25 data centers worldwide.
The webinar focused on the evolution of cybercrime:
| | |
| --- | --- |
| OLD | NEW |
| Hacker Organization | Crime Ecosystem |
| Centralized | Distributed |
| Build from Scratch | Buy or Hosted |
| Own Servers | Specialize in Areas |
| Expensive | Cheap |
| Large Targets | Small Targets |
Some examples of crime ecosystems include online job postings, payment systems, and marketplaces. Small businesses are being caught in the crosshairs. In a study performed by Symantec in 2011 there were 18% of targeted attacks against small businesses with that figure almost doubling in 2014 to 34%. In addition, a study performed by Verizon showed organizations with an employee count between 11-100 were 15 times more likely to experience a breach attack.
So how exactly are these cybercriminals operating today? The first stage of attack is via email, which is the most common way to distribute malware (malicious software), by tricking an employee into opening a link or attachment contained within an email. Also on the rise is malvertising (the use of online advertising to spread malware). This is accomplished by a cybercriminal setting up a website that contains an exploit kit (a type of toolkit used to attack vulnerabilities in systems to distribute malware or perform other malicious activities) embedded in what looks like a legitimate ad.
So what exactly constitutes these cybercriminals' payload? The most common method is through spyware whereby credit card and bank credentials are obtained to get money. There has also been an evolution in ransomware whereby confidential and sensitive data is held for ransom and can only be released by monetary payment.
So how can OpenDNS help you protect yourself and your organization from these threats? Here are suggested guidelines:
Prevention – Protect users from email phishing attacks and block websites with exploit kits.
Containment – Block malware and stop spyware from uploading data by staying alert and informed.
This and a lot more was covered in our OpenDNS webinar: