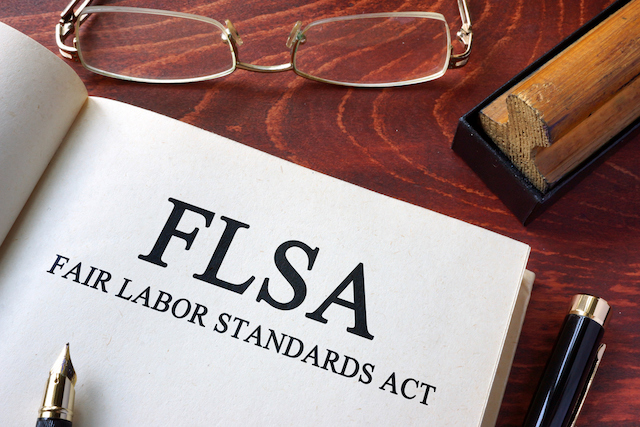 These are the highlights presented in our webinar entitled FLSA Overtime Protection discussing the Fair Labor Standards Act (FLSA) most relevant to employers in connection with internal audits to assess the classification of employees under this Act.
For those of you not familiar with the FLSA, here is a little background of what the Act is all about:
The FLSA covers any employer who has annual revenues of at least $500,000 a year or who deals in interstate commerce. So in essence, almost every employer is governed by the standards set forth in the FLSA.
The FLSA guarantees the payment of minimum wage.
The FLSA also guarantees payment of overtime for any hours worked over 40 (with some exceptions).
The FLSA also contains record-keeping requirements that requires an employer to maintain payroll records for three years.
In the event an employer violates any of the provisions of the FLSA, there are private remedies such as a plaintiff can bring an individual action or a class action, known as a collective action, which is nothing more than a group of employees getting together and filing an action against their employer. There's also the possibility of enforcement by the Department of Labor (DOL). The DOL can come in and get injunctive relief, conduct audits, and also impose penalties in fines.
Under the FLSA there are about 50 different exemptions from their minimum wage or overtime provisions. This webinar focused on the anticipated changes to the white-collar (professional executive and administrative) exemptions under the FLSA. These exemptions define which white-collar workers are outside of the FSLA minimum wage and overtime protections and consist of the following requirements:
Requires the payment of a salary in a minimum threshold amount.
Requires that the employee perform a certain type of duty primary to their job.
Other exemptions include the learned professional exemption (for those employees compensated on a salary or fee basis that have advanced knowledge in the field of science or learning), the creative professional exemption (for those employees compensated on a salary or fee basis that perform work requiring invention, imagination, originality or talent in a recognized field of artistic or creative endeavor), the computer professional exemption (an exemption for those employees whose primary duty is establishing network systems for businesses), and the outside sales exemption (an exemption for employees who perform sales outside of the office and whose primary method of compensation is through commission).
This and a lot more was covered in our FLSA Overtime Protection webinar: