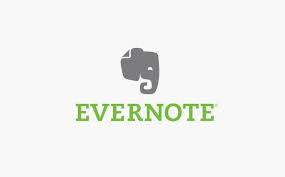 These are a few highlights of our webinar Remember Everything with Evernote!, a powerful note-taking application that features a unique elephant logo. I am sure you are familiar with the saying "an elephant never forgets." Well, this is a great metaphor as to why Evernote chose an elephant for its branding in that Evernote's goal and premise is to help you remember everything important.
The three main facets of Evernote feature the following:
Capture anything — Save your ideas, things you like, things you hear, and things you see.
Access anywhere — Evernote works with nearly every computer, phone, and mobile device out there.
Find things fast — Search by keyword, tag, or even printed and handwritten text inside images.
The Evernote interface features a File menu offer the capability to create a new note, chat, tag or notebook, as well as the options to attach files, import and export, save attachments, and print. Its Edit menu offers common editing commands such as cut, copy, paste, undo, redo, find and replace, as well as check spelling. Its View menu offers a notes panel, tags view, a search information field, and the options to show or hide the editing toolbar and status bar. Its Note menu offers the capability to present notes, tag or share a note, duplicate, merge or move notes to a notebook, as well as note history. Its Format menu offers font, paragraph, and style options as well as the insert table and hyperlink commands. Its Tools menu offers sync and import folders commands as well as interface options and the capability to customize toolbars.
Evernote also offers companion tools such as the Web Clipper, which is featured as the save button for the web in that when you find something good – clip it. It is a simple extension for your web browser that lets you capture full-page articles, images, selected text, important emails, and any web page. Another feature to use in tandem with Evernote is Scannable, which captures paper quickly, transforming it into high-quality scans ready to save or share.
To get started with Evernote, just visit www.evernote.com. The platform offers a free basic plan to take great notes and find what you need fast, or a paid premium plan to manage your day-to-day actions and stay organized on the go, as well as a paid business plan to collaborate more effectively with powerful administrative tools.
So check out Evernote and empower your note taking. The more you use it – the better it gets!