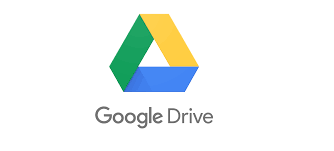 These are a few of the highlights in our webinar featuring Maximize How You Use Google Drive & Tools.
What is Google Drive? Launched in 2012, Google Drive is a cloud-based file storage and synchronization service.  It allows users to store files on their servers, synchronize files across devices, and share files. Google Drive encompasses Google Docs, Google Sheets, and Google Slides, which are a part of the Google Docs Editors office suite that permits collaborative editing of documents, spreadsheets, presentations, drawings, forms, and more. Files created and edited through the Google Docs suite are saved in Google Drive.
Why use Google Drive and its tools? As a competitor of the subscription-based Microsoft Office Suite of applications, Google Drive and its related tools is free and cloud-based with an easy platform to manage files while making them accessible across all your devices.
To gain access to Google Drive, you create a free Google account and sign in on the Google browser.
The navigation pane in Google Drive features a My Drive folder with the capacity to store 15 GB of data. You can create custom folders, upload files, drag and drop files, as well as create new files using the tools Docs, Sheets, Slides, and more. Users can change privacy settings for individual files and folders, including enabling sharing with other users or making content public. The Shared with me feature displays files and folder that others have shared with you. Drag anything shared with you to My Drive for easy access. Say goodbye to email attachments and hello to real-time collaboration! The Recent features displays everything in Google Drive that you have recently opened or edited. The Starred feature displays the files and folders that you have starred when you want to easily find them later. To delete your Google Drive files, move them to Trash. Files in Trash will be automatically deleted after 30 days. You can restore files from your trash before the 30-day time window. You can also permanently delete them to completely empty your trash.
In addition to creating and managing common office application files, Google Drive also allows access to the Google Workspace Marketplace that offers a variety of unique apps in its Business Tools, Productivity, and Education categories.
This and much more was covered in our Maximize How You Use Google Drive & Tools webinar: