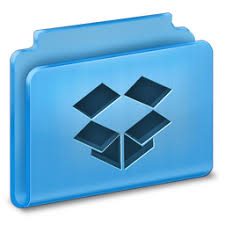 We hosted a webinar, Why Dropbox is an Amazing Tool You Should Consider Using, that focused on how to benefit from this free, cloud-based file storage platform.
Dropbox is a file-hosting service that offers cloud storage, file synchronization, personal cloud, and client software.  Although there has been competition from Google Docs and OneNote, Dropbox has remained steadfast in its tried-and-true platform of simple navigation and what it does best, which is storage management of documents.
Here are a few of the key topics discussed in the webinar:
The Dropbox navigation pane features the Files repository of documents listed by file name and date modified.  New files can be uploaded or dragged-and-dropped into the Files location and folders can also be created to organize files.  There is a powerful Search feature, the capability to Share your documents (including comments) by email that provides a link to recipients for their access to a file, as well as the option to open a file in its original application, such as Word or PowerPoint.
Dropbox has a Paper section in its navigation pane that allows users to create a new document without having to leave the application.  This feature can be very useful for taking meeting notes or quickly copying and pasting content.
Another really useful feature of Dropbox is the ability to capture and store screenshots.  When this option is enabled, all of your screenshots will automatically be saved to a Screenshots folder in your Dropbox window.
One of the biggest benefits of Dropbox compared to some of the other cloud-based storage platforms is its version history and ability to retrieve deleted files.  Document versions are tracked by editor name with date and time revisions displayed in a list.  You can select any version in the history listing to restore the document to that version.
An exciting Dropbox integration tool, JotForm, was also introduced in this webinar.  JotForm offers a free, easy-to-use online form builder.  Use this integration to accept files through your form, create a JotForm folder in Dropbox, and automatically send files to Dropbox.  Files uploaded through your forms will instantly be sent to your Dropbox account, saving you time, and automating your workflow.
This and a lot more was covered in our webinar Why Dropbox is an Amazing Tool You Should Consider Using: