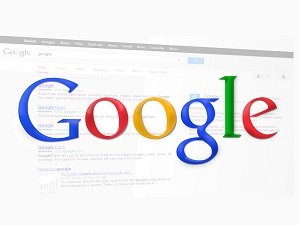 These are a few of the highlights in our webinar entitled Must Know SEO Info: The Secrets to Maximizing Your Company Website's Google Search Ranking.
So, what is SEO and why is it important to know about it? SEO stands for "search engine optimization" and is the process of optimizing a website to rank high in online search results. The focus of this webinar is the multi-discipline process of optimizing a website to rank high in organic search results. Multi-discipline simply means that there are a number of factors that go into website optimization and organic search results means you did not have to pay for it. If you think back to the last time you searched for a product on Google, the first couple of results were probably sponsored or ads. Well, somebody paid for those to be at the top of that page's search results. Organic search results are the results that nobody has to pay for and those are the results that we can influence by practicing good SEO now.
Practicing good SEO consists of the following:
Page Optimization: What this means is optimizing your entire website as a whole with the intent of helping it perform well in search rankings. Your page load time speed matters. Google will penalize a website in its rankings for having slower load times. The faster your page loads the better off you are.  Keep that in mind when you're purchasing your web hosting because you want to make sure that your web hosting company has plenty of uptime. You also want to make sure that you have plenty of bandwidth purchased - you may have a very reliable web provider, but if you've run out of bandwidth people aren't going to be able to load your page and Google will penalize your search rankings. Also be aware that more people browse these days via mobile device rather than on desktop. Computers take this into account in every element of your site's design from your home page to your landing pages to your media pages. Everything must be optimized for mobile - if your website looks great on a desktop but is completely inaccessible on a mobile device, Google will penalize your search rankings.
HTTPS:  This is the acronym for "Hypertext Transfer Protocol Secure" and your website address should use it. Having a secure website immediately gives you a boost in Google search rankings and establishes trust with your website visitors.
Social Sharing Links:  Include the social networks that are most relevant to your website visitors - for most businesses, these are Facebook, LinkedIn, and Twitter. These social sharing links on a website usually appear as their associated icons. When visitors click on them and share your content, the more Google finds you relevant and the higher it will rank your company in its search results.
These tips and many more were covered in our Must Know SEO Info: The Secrets to Maximizing Your Company Website's Google Search Ranking webinar: