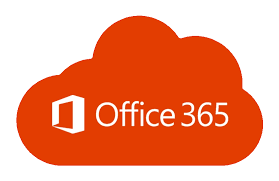 These are a few of the highlights in our webinar: Understanding Office 365 and why it is important to your business.
Office 365 (or 365 for short) refers to subscription plans that include access to Office applications plus other productivity services that are enabled over the Internet — another word for this is cloud services, which includes linked web conferencing, Exchange Online, OneDrive for business, and many other solutions.
One of the biggest wins for companies is that 365 includes a hosted exchange mail server for your company that means you no longer need to manage exchange at your site. Puryear IT has personally decommissioned thousands of email accounts from on-premise exchange servers and freed up those servers to either be completely decommissioned, if the hardware is very old, or we have used it for other purposes, such as database service servers or on-premise file servers.  365 also includes the Office application, both the cloud version and the desktop version. For file sharing, there is the larger collaborative solution, SharePoint, and OneDrive for Business.  For email communication, there is Outlook with Exchange.
So, how does Office 365 help you?  For small businesses, one platform provides Exchange email, shared calendars, online file sharing, collaboration and communication, workforce mobility, and lower IT expenses.  For midsize companies, it eliminates the need for servers, patches and support, and backups, making IT management easier and giving users better technology.
Office 365 offers the following business licensing plans (limited number of users):
Office 365 Business Essentials — offers online versions of Office with email and video conferencing
Office 365 Business — offers full Office suite on PC/Mac with apps for tablets and phones
Office 365 Business Premium — offers all the features of Business Essentials and Business in one integrated plan
None of the above licenses work on a Microsoft terminal server or a remote desktop server — for that you will need an enterprise license (unlimited number of users):
Office 365 ProPlus — offers a business license that includes Microsoft Access database
Office 365 Enterprise E1 — offers business services such as email, file storage and sharing, Office for the web, meetings, and IM
Office 365 Enterprise E3 — offers all the features of Office 365 E1 plus security and compliance
Office 365 Enterprise E5 — offers all the features of Office 365 E3 plus advanced security, analytics, and voice capabilities
This and a lot more was covered in our Understanding Office 365 webinar.