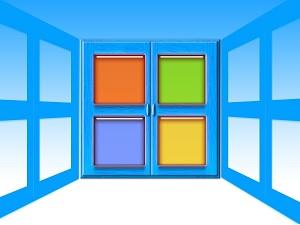 Any tech professional will tell you staying ahead and in-the-know is part of the job and is a significant contribution to how successful you are. Having the right skillset will not only make you the office subject matter expert, but it can also give you a confidence and salary boost as well as increase your job satisfaction. In fact, a recent survey by a leading assessment company discovered that 65% of people who achieved certifications realized their benefits within just 3 months.
Here are the top 5 reasons you should invest in Microsoft certifications:
Make more money and grow with a solid foundation
Adding a Microsoft certification to your profile shows your commitment to embrace the evolving forefront of technology and continue learning. Almost thirty-five percent of technical professionals said getting certified led to salary or wage increases, and twenty-six percent reported job promotions. Microsoft-certified professionals outperformed uncertified peers by twenty-six percent.
Receive recognition from an industry leader
Businesses around the world not only rely on Microsoft, but there's also a high demand for professionals to be skilled in Microsoft technologies. Having the prestige of a Microsoft certification validates your abilities to stay current and perform in job roles for a modern digital business.
Feel empowered and stand out among the rest
Ninety-one percent of certified technical experts believe that the effort employees put into acquiring new skills strongly contributes to their success. These certified technical professionals are also more likely to believe they can learn difficult skills, which means they're able to take on hard work and ultimately, help fulfill digital transformation initiatives. Ninety-three percent of business decision-makers around the world say that certified employees add more value, close the skills gaps, are more productive than their non-certified peers, and are better at meeting client needs.
Explore an exciting new path and soar in the cloud
It was reported recently online that Microsoft Azure accounts for 17% of the worldwide cloud market. If you're a recent graduate or simply looking for something different in your career, adding a role-based Microsoft certification to your resumé will open doors to cloud-based career opportunities. Since Microsoft Azure is a key driver for increased cloud investment and there are a number of Azure-focused Microsoft certifications, you could earn some serious credibility for jumping on the growth bandwagon.
Get those shiny, happy feelings again
Who knew a Microsoft certification could actually improve your well-being? Here's what technical professionals had to say in a recent survey: 67% said certification builds confidence, 41% are happier with their jobs, and 35% said certification makes them more optimistic about their careers.
So what are you waiting for? Now is the time to get started on investing in a better future!