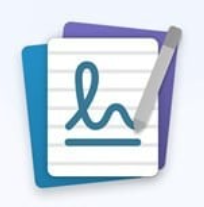 Of all the various methods of device interaction, digital ink is unique in aiding memory and the degree of natural expression. What began as an innovative digital ink note-taking app project parked in the internal Microsoft Garage platform over a year ago, Microsoft Journal has now come into its own as a fully developed Windows productivity app.
With Journal, drawings can be sketched, annotations can be freely inserted, information can be located with search, and you can easily connect your ink across other apps to capture your thoughts and foster your best ideas.
Designed for journaling enthusiasts, Journal is an app for Windows that provides an ink-first solution powered by new AI, intuitive gestures, and connected experiences for Microsoft 365 users on tablets and other pen-capable devices.
Journal features include the following attributes:
customize each journal with a unique name, icon, and color to help make them easy to identify
5 page style layouts in the form of ruled lines, graph paper grids, dotted, storyboard and musical notes
add images onto your journal pages and use any of the inking tools to mark it up
underline text to create headings, star text to bookmark it, use @mentions to reference people
using drag-and-drop to move content – even to other applications!
using touch to scroll through pages or tap ink to select text
the ability to markup PDFs
keyword search with filters
create color-coded folders to organize journals
Microsoft 365 calendar integration for meeting notes
export and print capabilities including OneNote and PDF
and much more…
Microsoft Journal is available for Windows 10 and Windows 11 from the Microsoft Store.
So instead of grabbing pen and paper when inspiration strikes, start thinking in ink with Microsoft Journal or check out our post on how to Bring Your Work to Life with 3D Models in Office 365.
Happy journaling!
See Microsoft Journal in action in this video: