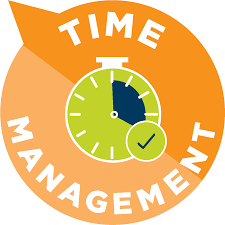 Most professionals find it difficult at times to manage time effectively. Successful time managers enjoy the satisfaction of directing their talents and energy towards productive, goal-centered activities and accomplishing them – on time.
In this course, you will acquire time-management skills that will help you more efficiently use time so that you can direct your energy towards fulfilling both personal and professional goals.
Course Objectives:
Define your goals.
Analyze how you are currently allocating your most precious resources: energy and time.
Identify elements of your personal work style that contribute to your effective use of time.
Assemble a collection of time-management tools and strategies that you can use to take control of your time.
Create an action plan for your time-management process and identify ways to evaluate and improve your efforts.
Contact us to get started on your training today!