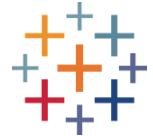 According to Wikipedia, tableau can be defined as French for 'little table' literally, also used to mean 'picture'. These references are at the core of Tableau – the data visualization business intelligence software that carries the same name and whose mission is to help the world see and understand data. Thousands of organizations and top industries, such as Charles Schwab, Pfizer and Verizon, follow this mission and rely on Tableau.
Tableau tools query cloud and relational databases, online analytical processing cubes, and spreadsheets to generate graphic visualizations and insights. Its self-service analytics platform empowers people of any skill level to work with data.
Tableau is powerful and intuitive, encouraging curiosity and creativity with unlimited data exploration. Users can engage and interact by building data tables and visualizations with its drag and drop interface to discover trends, use natural language to ask questions, and employ AI-driven statistical modeling with just a few clicks.
Tableau users can access data using data connections from Excel worksheets and tables, create colorful charts with a variety of options from a simple bar chart to a more complex treemap, as well as build intuitive dashboards to explore and find insights to tell your data story.
Analytics are everywhere – but they are not just for data techies. Tableau has made its importance known in the professional sports arena by helping organizations gain a competitive edge off the field. From advertising, information technology and marketing data sources collectively, the Texas Rangers front-office team uses Tableau's tools and data visualizations to create a 360-degree view of operations. By using Tableau to track real-time ticket purchases, food and beverage sales, as well as merchandise sales, the front-office team can collaborate quickly on business decisions that help prioritize resources, enhance savings, and score home runs!
Learn more in the following video and contact us about our Tableau and Business Intelligence training.