Enhance Your Career With IT Certifications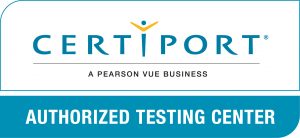 Employers know that exposure to an application does not always equal competency. Puryear IT provides a complete training solution which can help you acquire industry recognized certifications. Microsoft Office Specialist, Microsoft Technical Associate, and IC³ Certifications offer you the opportunity to demonstrate application and computer literacy that accurately validates skills and productivity in the workplace.
We are available to proctor your exam onsite at our facility or exams can be proctored remotely, using Certiport's Exam From Home option, which is available through June 30, 2021.
To schedule an exam, complete the Exam Scheduling Request Form on the right.
Contact the Testing Coordinator at 225-412-9913 with any questions.
The tester must have the following items on the day of the exam:
The tester must know their Certiport login ID and password. If the tester does not have one, a profile can be created for free at www.certiport.com.
A Certiport Exam Voucher. These may be purchased at www.shop.certiport.com.

Vouchers purchased from Certiport may take up to 24 hours to process.
Make sure you have done this in advance to receive the voucher prior to your test date.
Retake vouchers are available and allow one exam retake in the event the first test was not passed.

For Exams From Home, testers need to be sure their computer and internet meet the Certiport Requirements.
All Certiport exams are pass/fail, and the results post immediately to the tester's Certiport profile.
Available certification testing at our facility includes:
Microsoft Certification Exams
Prove your skills with the Microsoft Office Specialist certification. If you are looking for a new job, trying to advance in your present career, or pursuing academic goals, Microsoft Office Specialist certifications can give you the tools to distinguish yourself.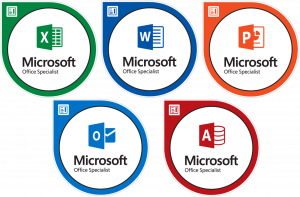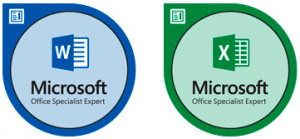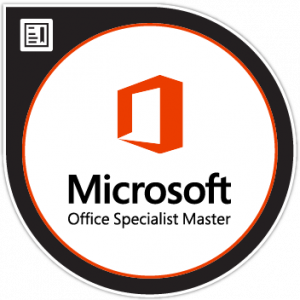 A premier credential, the Microsoft Office Specialist certification is the globally recognized standard for demonstrating skills. The Office Specialist program is helping to meet employer demand for qualified and knowledgeable people in the workplace.
Need training to prepare for the exams? Contact us and ask about our course offerings!
Microsoft Technical Associate Exams
Microsoft Technology Associate (MTA) is a recommended entry point into IT certification and job preparation. MTA Certification validates your understanding of IT fundamentals and is your first step toward a career in the field of Information Technology.
MTA is an optional industry-recognized certification for those pursuing a career path in IT infrastructure, database design, or software development using Microsoft technologies.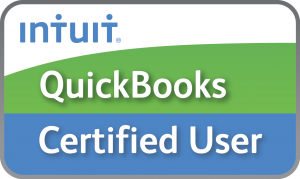 QuickBooks Certified User Exams (Desktop or Online)
Intuit® QuickBooks, the industry leader in managerial accounting software for entrepreneurs and small business, provides an easy-to-understand platform for users to grasp accounting concepts while honing skills in the most prevalent bookkeeping application in small business today.
The QuickBooks Certified User certification is an industry-recognized credential that effectively validates one's skills in QuickBooks accounting software.

IC3 Certification Exams: Digital Literacy
IC³ Certification is for anyone that wants to demonstrate general computer and internet skills valued in today's academic and professional environments. Because digital literacy is vital to the success in these endeavors, IC³ is the perfect credential for both traditional and non-traditional students as well as employees.