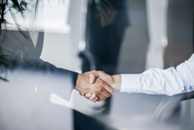 Increasing sales requires that sales professionals have a system that provides a framework for navigating each stage of a sale—from finding the opportunity to realizing the deal. Following the framework allows sales professionals to achieve winning sales results and builds both interpersonal and negotiating skills to assist in forming lasting business relationships.
This course is designed for existing sales professionals or people transitioning into a professional sales career who need to develop structured abilities for effectiveness at all stages of the sales opportunity.
Course Objectives:
Establish the unique value of your product to customers.
Manage a sales territory for the most productive use of your time.
Gain customer interest through effective prospecting, needs analysis, and presentation of a solution.
Secure customer commitment by creating the right proposal, handling objections, and closing the sale.
Apply negotiating skills throughout the selling opportunity to create win-win situations.
Contact us to get started on your training today!