At Puryear IT our mission of empowering people to be great at what they do coincides with our training philosophy that knowledge is power. Technology is a continuously evolving cornerstone in today's workplace and it is essential to be prepared with the application and professional development skills to go along with it.
Our training courses offer essential tools for employees to learn in-demand programs and productivity apps, as well as classes on how to communicate, plan effectively, process data, share knowledge, and reduce valuable time spent on administrative tasks while gaining creativity, innovation techniques, and the skills necessary to be successful in today's workplace.
We offer the most popular courses in workplace office productivity and creative cloud applications.
We offer business intelligence training that includes tools for data analysis, insights gathering and reporting.
We offer training in cybersecurity awareness and prevention techniques which are essential in today's workplace to stay safe and secure.
We offer project management training for planning, prioritizing, and managing projects from start to finish.
We offer workplace skills training to provide best practices in communication, leadership capabilities, time management and negotiation skills.

CISSP
Learn what it takes to effectively design and implement a best-in-class cybersecurity program
G Suite
Google Workspace collection of cloud computing, productivity and collaboration tools

Access
The relational database tool to store data records for analysis, reference and reporting

Excel
The powerful spreadsheet tool to manage data with formulas, functions and charts

OneNote
The digital notebook tool for research, note-taking and information storage

Outlook
Organize emails, calendars, contacts, tasks and to-do lists  ̶  all in one place

PowerPoint
The slide-deck tool for creating engaging, dynamic multimedia presentations

Project
The project management tool to create plans, schedules and manage resources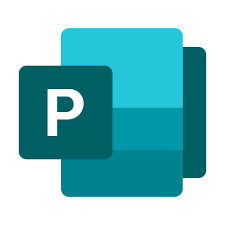 Publisher
Easily create professional documents such as flyers, newsletters, postcards and much more

SharePoint
The web platform to access, securely store, and share information and documents

Teams
The chat-based collaboration app to stay informed, organized, and connected
Visio
The diagram tool to design flowcharts, org charts, graphs and much more

Word
The word-processing tool to create letters, newsletters, resumés and much more

Windows 10
Operating system for computers, tablets, embedded devices and internet of things devices

Windows 11
Operating system with easy-to-use tools to optimize screen space and maximize productivity
Project Management
Manage a project with effective planning and best practices in every step of the process

Business Skills
Learn practical expertise and competencies to further develop yourself and your team

Customer Service Skills
Use best practices and techniques for successful and rewarding customer interactions

Leadership Skills
Develop the necessary skills to lead with confidence and maximize engagements

Management Skills
Learn to explore challenges, gain new perspectives and turn problems into solutions

Sales Skills
Learn the art of the sale from how to find opportunities to closing the deal

ClassPass
Our very own ClassPass on-demand eLearning platform offers training on over 170 application and professional development subjects designed to keep you in the know from anywhere at any time.

Custom Training
Puryear IT works with clients to develop Custom Courses that include topics focused on their needs.