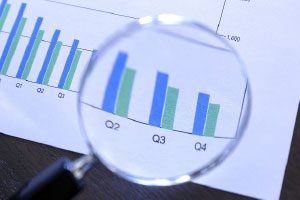 Today's modern workplace cultivates, depends upon, and thrives with data information. Business intelligence tools analyze, retrieve, transform and generate insightful reports with graphic visualizations depicting current data trends and future outcomes.
Business Intelligence training courses with Puryear IT are offered at both the fundamental and advanced level. So, whether you just want to gain a better understanding of past, present and future data trends or see colorful real-time visualizations – we have the intelligent solutions!
Learn Crystal Reports
Find clarity where you need it most. With drag-and-drop simplicity, Crystal Reports easily analyzes and reports on business data by creating intuitive reports and colorful charts. Whether top management is requesting a divisional summary report or a department manager needs to see the details of individual data records, Crystal Reports offers a variety of report layouts. Start your data mining exploration with this business intelligence gem. View our Crystal Reports class list.
Learn Microsoft Power BI
For the data analysis practitioner or professional, the Power BI platform was developed with a primary focus on smart business intelligence. Find and gain meaningful insights with a multitude of data visualizations, built-in artificial intelligence capabilities, Excel integration capacities, and custom data connectors. From generating sales reports showing key influencers to creating efficient workflows, Power BI lends automation to the mundane and creates a data-driven culture with business intelligence modeling. View our Microsoft Power BI class list.
Learn Tableau
Limitless data discovery, analytical exploration and interactive insights are available using the Tableau platform. The data connection capabilities and visualization features found in Tableau go far beyond the realm of simple spreadsheets, allowing users to create compelling and interactive datasheets, dashboards, and story workspaces that can reach for the clouds to bring data to life. View our Tableau class list.
*Our Microsoft Power BI course (Microsoft 365 account required) and Tableau course (trial or existing Tableau license) are offered online as a self-paced or instructor-led experience using a digital lab.
We offer in-person training in the greater Baton Rouge, Louisiana area as well as live online instructor-led virtual training.