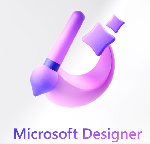 Introducing Microsoft Designer, a graphic design app making its way into Microsoft 365 that can create stunning social media posts, digital postcards, visuals and much more, all in a flash! Powered by AI technology (including DALL∙E 2 which is a new AI system that can create realistic images and art from a description in natural language), Designer enables you to instantly generate a variety of design concepts with minimal effort using its cutting-edge AI as it supercharges your ideas.
Designer invites you to start with a description or idea and then watch as its AI does the rest. For example, with a "start from scratch" blank layout you can simply describe an image you want to see, and the app goes to work for you to offer totally unique concepts and helps ensure consistent, aligned, properly scaled, beautiful designs, even with or without any inherent design ability. As you add more content such as images or text, the design ideas feature magically integrates content within the design in a single click. You can then share your designs however you'd like – including publishing directly to social media platforms or downloading them to use anywhere.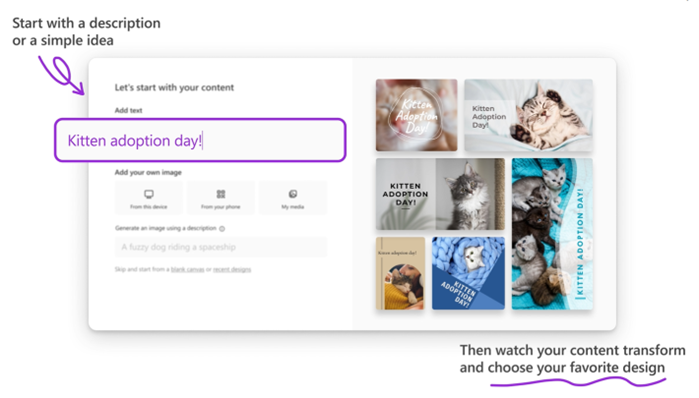 The Designer app is born out of PowerPoint, where it has helped transform slides by offering template suggestions as you build out a presentation. In fact, more than eight billion slide designs (and counting) have been saved by users with Designer in PowerPoint.
Watch this video to see a preview of Microsoft Designer:
To get started with the new Designer app, you can sign up for early access to its free web preview. Microsoft is inviting you to try it out, give feedback, and help make it even better. Once the app is ready for general availability, it will be available both as a free app and with more premium features available to Microsoft 365 Personal and Family subscribers.