Over the last few years, Microsoft 365 has evolved into the cloud-powered flagship productivity platform that includes apps such as Microsoft Teams, Word, Excel, PowerPoint, Outlook, OneDrive, and so much more.
In the coming months, Office.com, the Office mobile app, and the Office app for Windows will become the Microsoft 365 app—with a new icon, a new look, and even more features.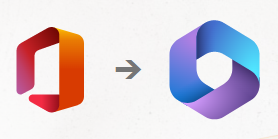 With this evolution, Microsoft continues to strive to help you get the most out of Microsoft 365 with these new features:
Create will be your place to quickly start on projects across several Microsoft 365 apps either from blank templates or using recommended templates for quicker inspiration.
My Content will be a central location to view and access all your content – created by you or shared with you – regardless of where it's stored.
Feed will offer relevant content based on who you work with and what you work on surfaced through an easy-to-digest interface to simplify your workflow.
Tagging will be a new way to group and organize your content with custom tags across all types of content.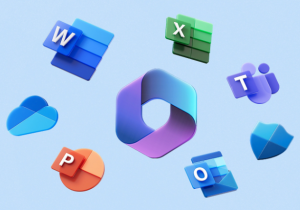 Changes will begin rolling out for Office.com in November 2022. And then changes will begin rolling out for the Office app on Windows and the Office mobile app in January 2023.
There will be no impact to your existing account, profile, subscription, or files. The app will update automatically with its new icon and name, so keep an eye out!
Not an Office subscriber? Don't worry. Microsoft Office 2021 Desktop will continue to be offered as a one-time purchase to consumers and businesses alike.
In the meantime, contact us to brush up or expand your Microsoft 365 productivity apps skills with our Microsoft 365 training course.