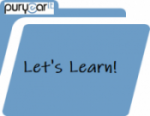 In our Crystal Reports Part 1 course you learned how to create and modify basic reports.
In this Crystal Reports 2016 Part 2 course you will learn how to create more complex reports that include subreports, charts and cross-tabs as well as increase the speed and efficiency of how data is retrieved in your reports with SQL queries.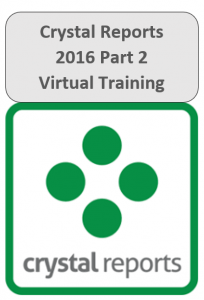 Course Objectives:
Create automatic and manual running totals.
Work with cross-tab reports.
Add subreports.
Create drill-downs in a report.
Use SQL statements in report processing.
Create complex formulas.
Add charts to reports.
Enhance report functionality.
With Crystal Reports, you can turn almost any data source into interactive, actionable information that can be accessed online or offline, from applications, portals, and mobile devices. Contact us today to get started on your training!